Configuring Customer Web Settings
Using the Customer Web Settings panel you can edit Customer Web pages.

Click Select Logo File to choose an image that will be displayed at your customer web pages. All popular image formats are supported.
The selected image will be scaled to 100% of the header height. The image width will be scaled appropriately. You can change the height of the image in Customer Web CSS styles , for example as follows: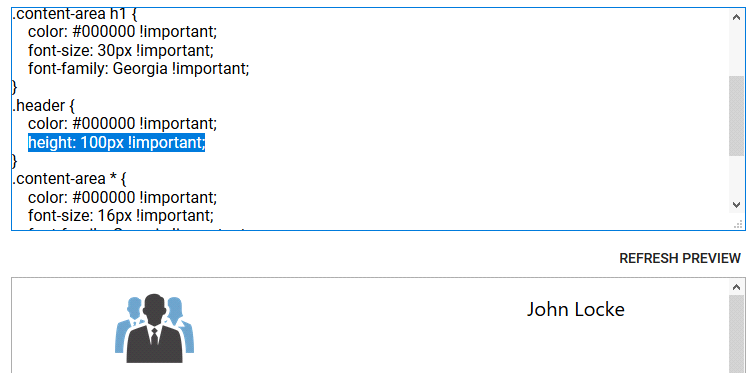 To remove the logo image, click Remove Logo File. The Vine logo will be shown by default if there is no your own logo file.
Click Style Wizard to adjust styles for your Customer Web pages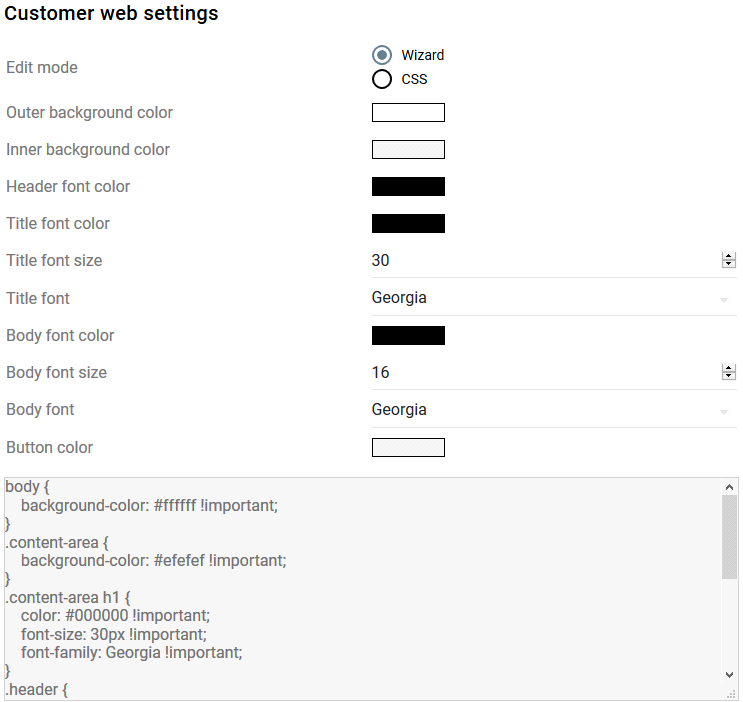 Select Wizard if you want to change CSS styles using visual editing elements.
Or select CSS if you want to edit CSS styles directly.
To see your style changes applied in preview, click Refresh Preview: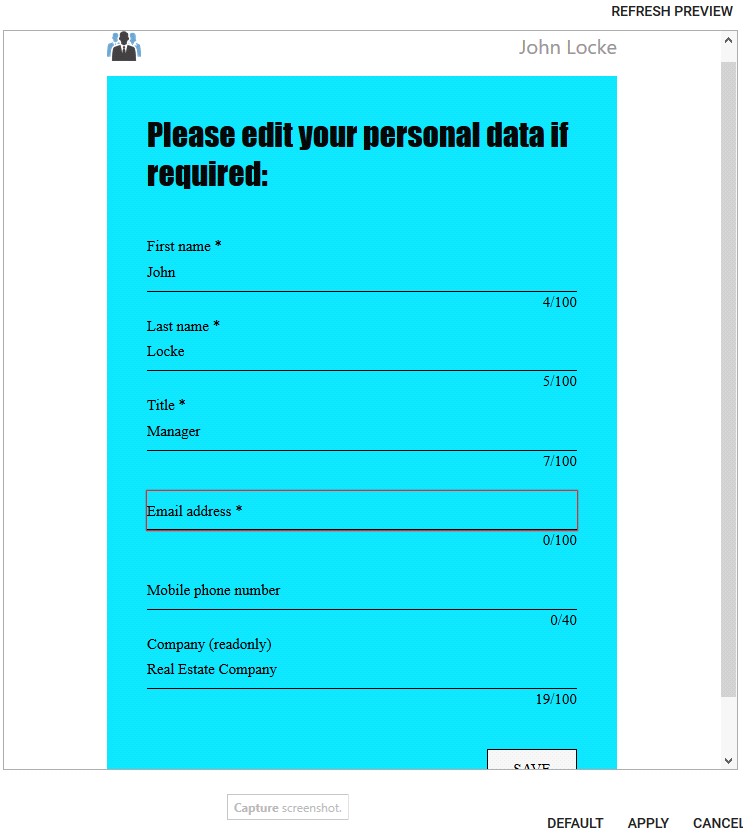 Click Default to revert to the regular settings set by Vine and close the Settings dialog.
Click Apply to save your settings and close the Settings dialog.
Click Cancel to close the Settings dialog without saving your settings.