The Chatbot page consists of several tabbed pages. All tabbed pages show data in the language selected from the Chatbot Language list.
To edit a question and its answer, simply click the question or click

and select Edit Question

.
To delete a question, click

and select Delete Question

.
Note: Before you start adding chatbot questions and answers, you need to configure the chatbot in the Settings->Chatbot.
Overview Page
This page shows statistical data and lists questions which have no answers. The Count column shows a number of times a question was asked but no match was found.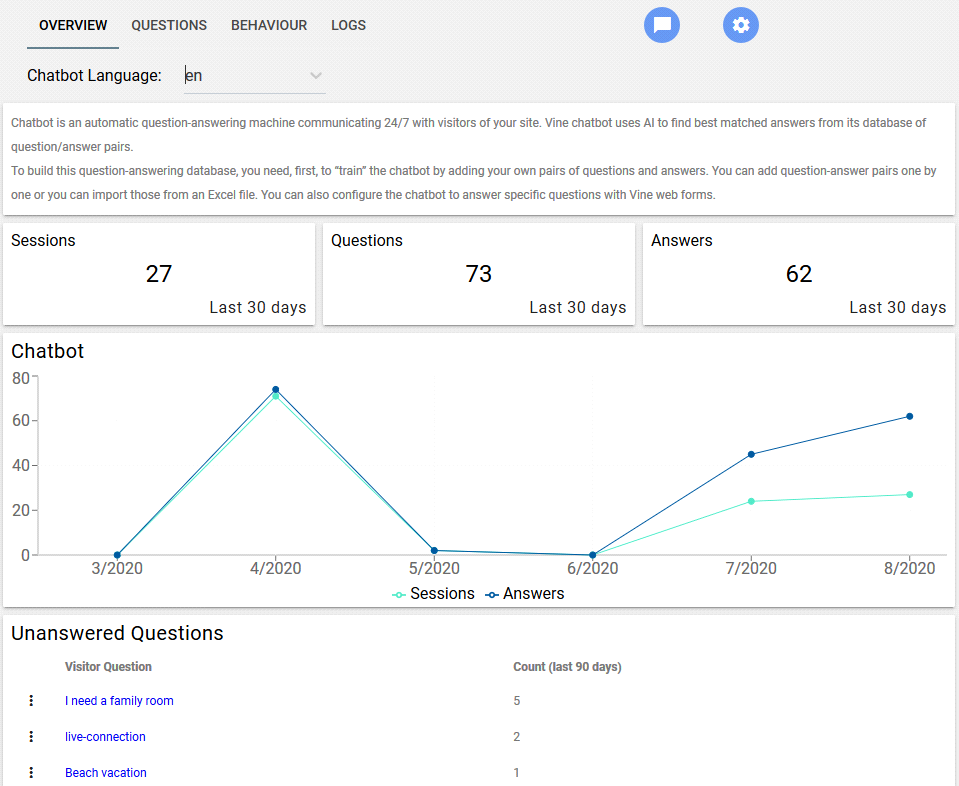 Adding Missing Answers
To add an answer to a question, click the question in the Unanswered Questions pane: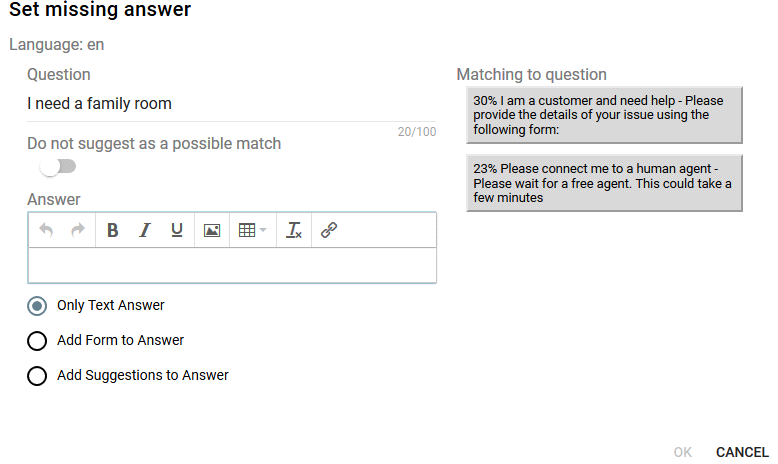 MA will match the question to all available questions, will find the best matches and will suggest answers for those best matched questions. Click any matched answer if you want it to be the answer for your question or type a new answer in the Answer field.
Now MA will check your answer against all available answers and will suggest the best matched answers.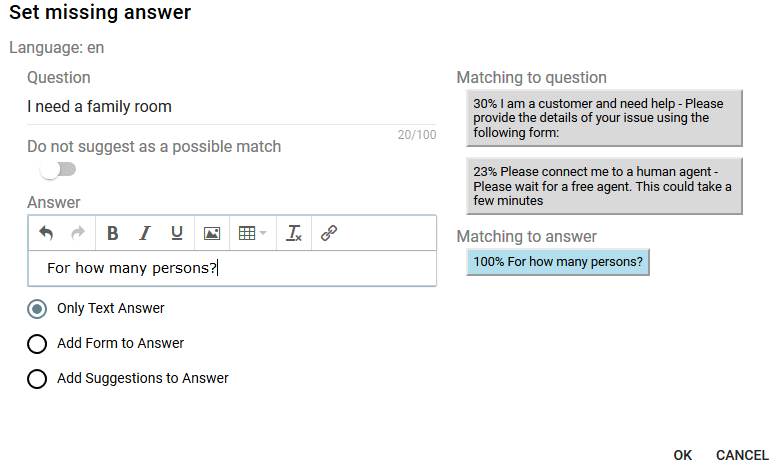 You can click any found answer if you want to use it as the answer for your question.
Click OK to store the question-answer pair to the database.