Using Preview
Click Chatbot Preview icon

to view and test you chatbot in action. If the chatbot is not open then click

in the bottom right corner to open it.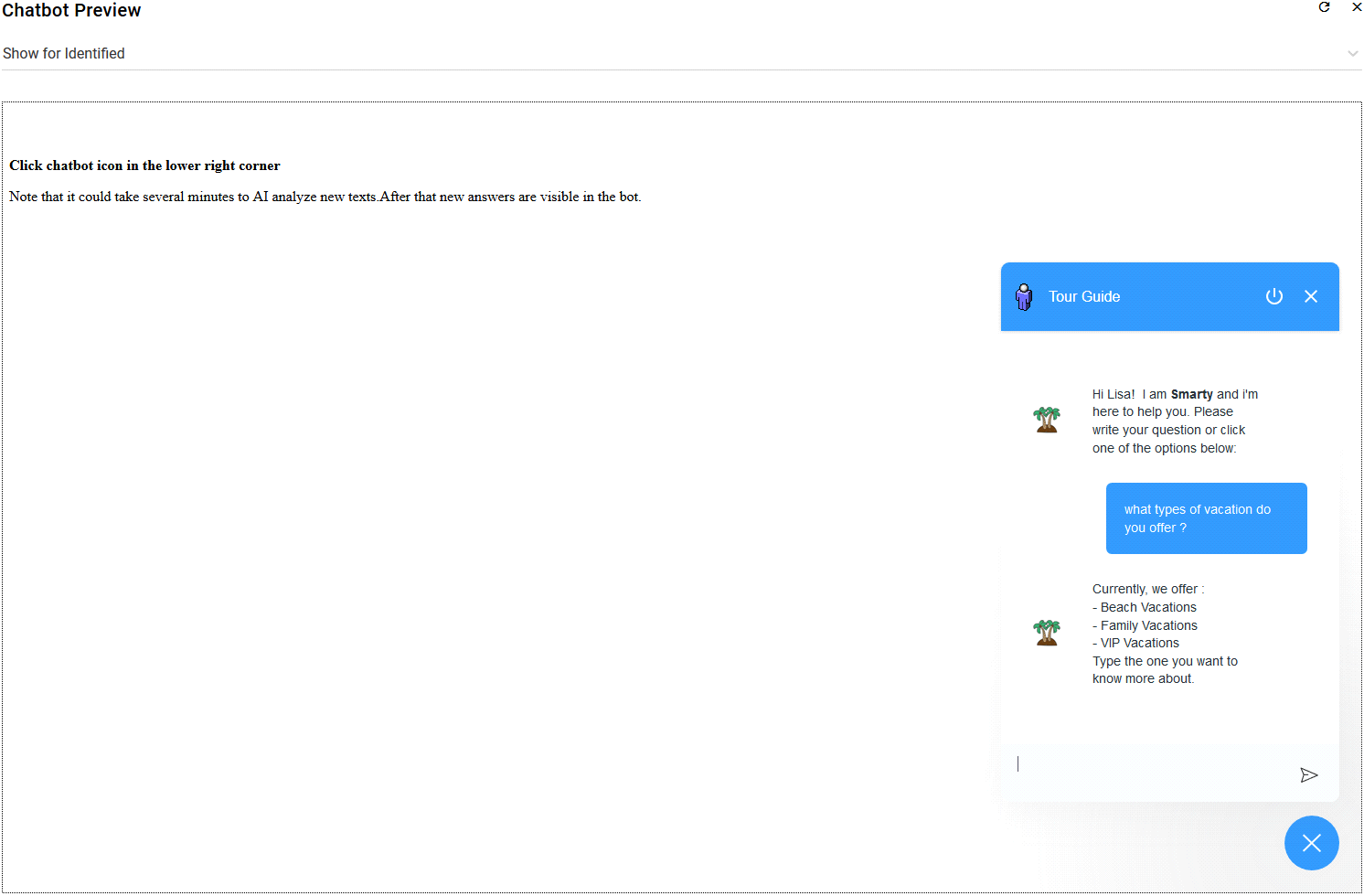 Please note that fresh changes in chatbot might need some time to be reflected in the preview.
The chatbot controls work as follows :
Select Show for Identified to see how the chatbot looks and behaves for identified persons or select Show for Anonymous to verify the chatbot for unknown persons.
The big cross at the bottom

and the small one at the top right corner minimize the chatbot dialog.
The switch icon

resets the chatbot and shows the chatbot greeting.
You can click
in the top right corner to refresh the preview page and the small cross

to close Preview.