Setting up MA
Logging Into MA
Use your login information and log into Vine MA. Your browser will open a page like the following one.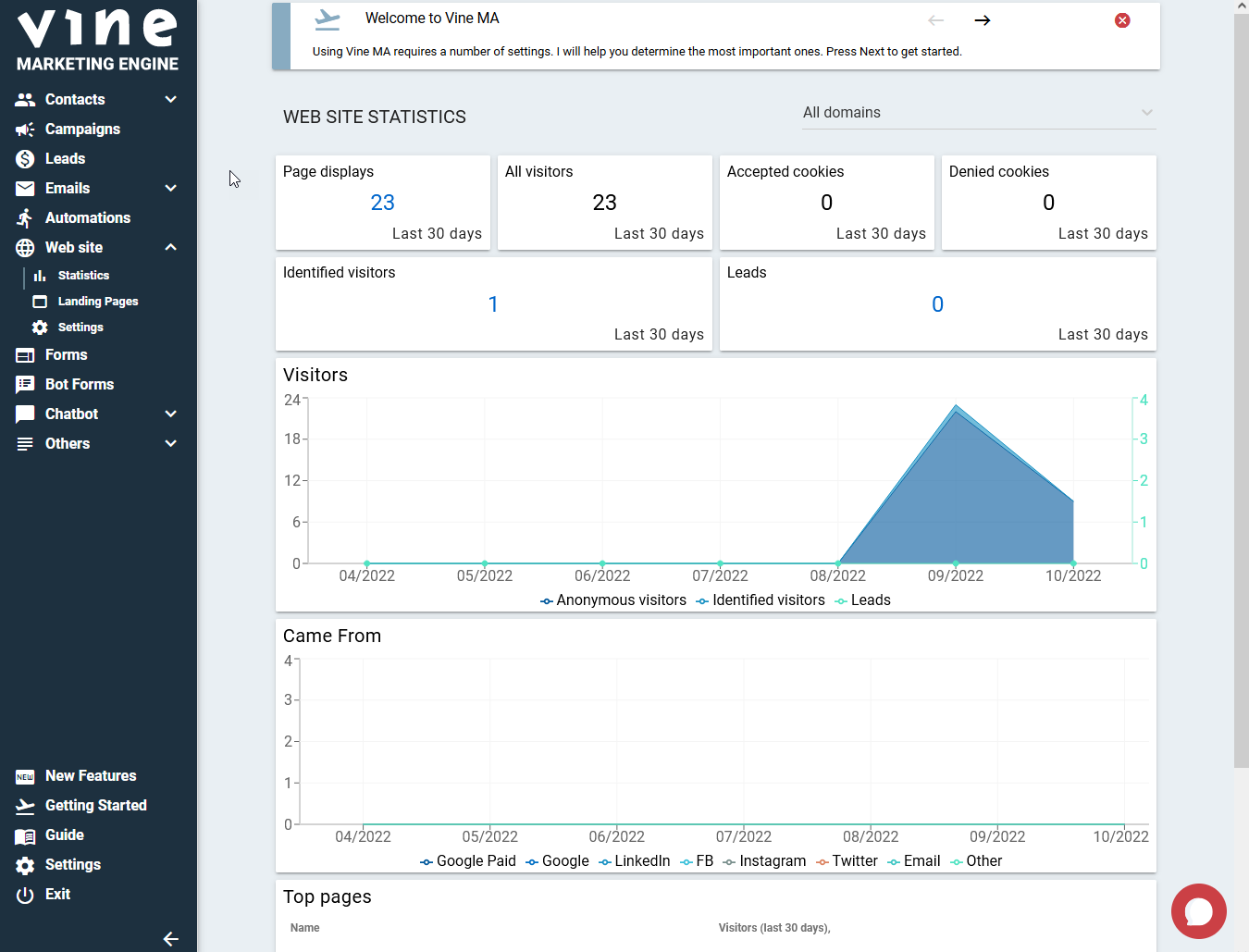 Configuring Account Data
We suggest that you next go to the Settings->Account page to review and configure your account, package, invoicing and company data.
We recommend that the first thing you do is change your password: click Change Password in the Account pane of the settings.
Enter your old password, which you received in the first email with the login information, and then enter twice a new password you want to use.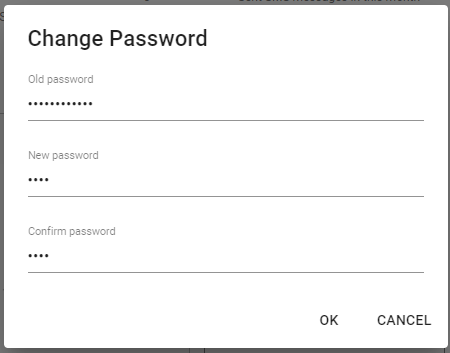 Click OK to save the new password.
If you have forgotten your password you can contact Vine support. (or use the "Forgot Password?" link in the Vine MA login).
Getting Started Wizard
When you first log into Vine MA you can see the following "Getting Started" wizard at the top of your screen. We recommend that you follow it to do the initial configuration of Vine MA.

If the wizard is closed then you can reopen it by clicking Getting Started at the bottom of the main menu located on the left of the Vine MA page.
Setting up your Email Sending
To enable email sending, you should configure an email domain you intend to send your emails from. Please go to Emails->Settings->Email Domains pane, click Add Domain and follow the instructions.
Configuring Tracking in Web Site
Please go to Web Site->Settings->Tracked domains pane, click Add Domain and follow the instructions.