Configuring Page settings
Click Page in the left side pane, to configure the general settings for the whole landing page.
Adding Google Fonts
To add Google fonts so that they become available for all elements on the page:
Open the Page tab and click next to Google Fonts: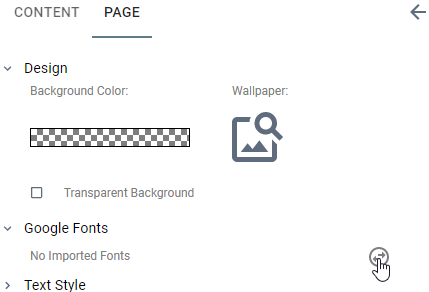 To add specific fonts from Google Fonts, first build a URL on their website (https://fonts.google.com/) with your desired fonts. Then, paste the URL into the Font URL field in the Import Google Fonts dialog. If you haven't built a URL yet, click "link" in the dialog to visit the Google Fonts site and create your URL. Once you've built your URL, copy it using the Share > Copy button.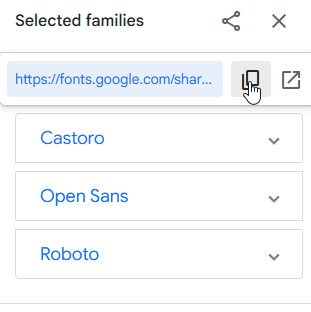 Paste the URL in the Font URL field: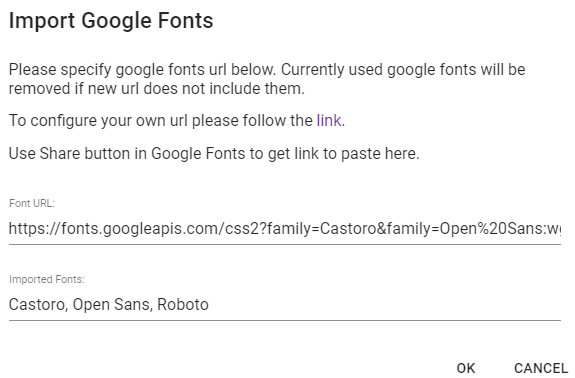 The Imported fonts field will automatically show the names of the imported fonts.
Click OK to import the fonts.