Creating a Landing Page
Click New on the Web Site / Landing Pages.
To use a standard template, choose a language for the new landing page and then click a template you need. (If you want to select your own template then first click My Templates.)
The landing page editor will load the selected template: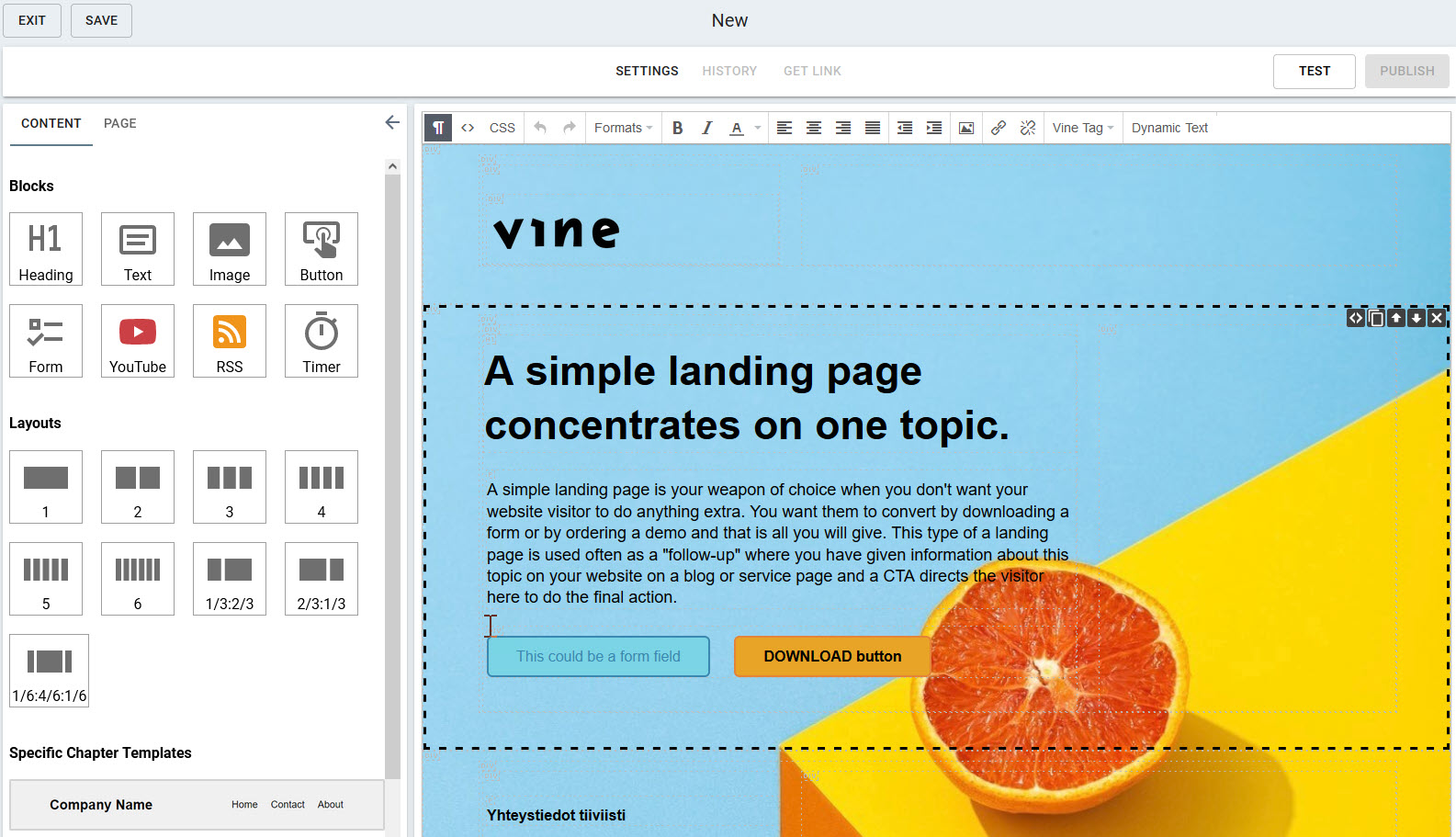 Click Add in the left side pane, to open the Add tab where chapter templates are located. Your landing page will consist of these templates which you should drag to the editor and customize there:

Configuring Landing Page SEO Settings
To specify page sharing and search engine optimization tags for your landing page click SEO. The following dialog will appear: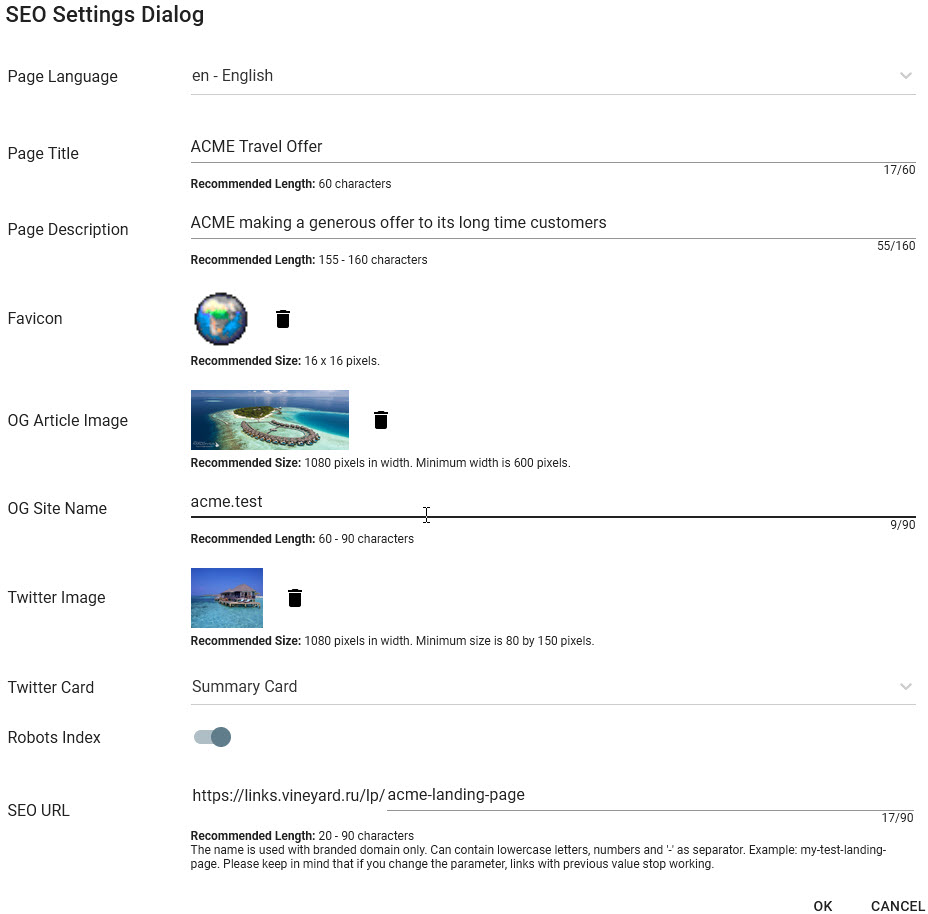 Using these settings you can, for example, configure how your shared page will look on Facebook :

or Twitter:

The Page Language setting sets the lang HTML attribute, which is used, for example, for Vine chatbot language, as well as defines the language of Custom Web pages open using links in a landing page.
The SEO URL setting allows you to create a short and SEO friendly URL for your landing page.
Saving a Landing Page
While working with a landing page, it is recommended to periodically save it.
Click Save to save the current page.
In the dialog that will appear, select a folder or create a new one.
Type a name of your landing page.
Click SAVE.
Previewing Landing Page
Click Preview to assess how your landing page will look for different visitors and on different devices:
Select Show for Anonymous to see how the page will look for anonymous visitors:
Select Show for Identified to see how the page will look for known visitors:
Click

to see how your page will look on a screen of a mobile phone.
Click

to rotate your mockup phone horizontally. Click the icon again to rotate the phone back vertically.
Reverting to Previous Versions
You can revert to any previous version of a landing page. Click History and then click any previously saved version to revert to it: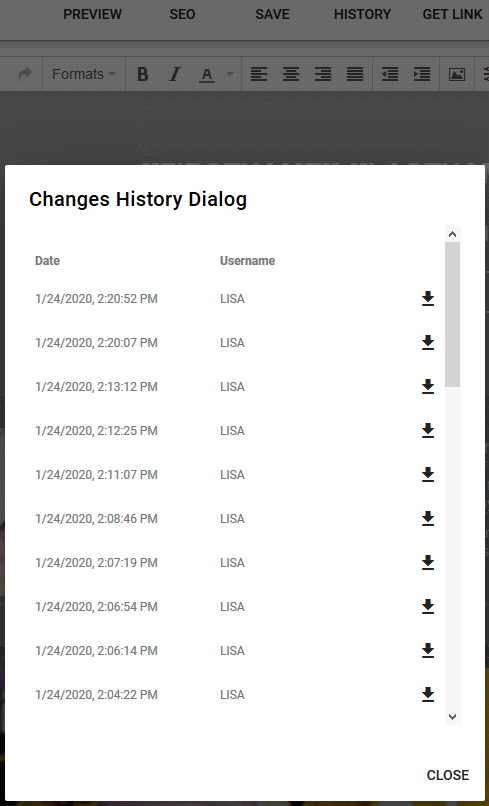 The clicked version will be loaded to the editor and you can save it, if it is the one you need.
Getting Web Address of Your Landing Page
Click Get Link to copy a link to your page which you can use for example in HREF links