Configuring Unsubscribe Links
It's a good practice for each marketing email to have an unsubscribe link so that email recipients could cancel or alter their subscriptions. Many Vine email templates already have an unsubscribe link at the bottom of email by default, but you can also add your own unsubscribe links.

Setting Unsubscribe List
When editing an email, click Settings, expand the Others pane in the sliding panel and , select an unsubscribe email list from the Unsubscribe List.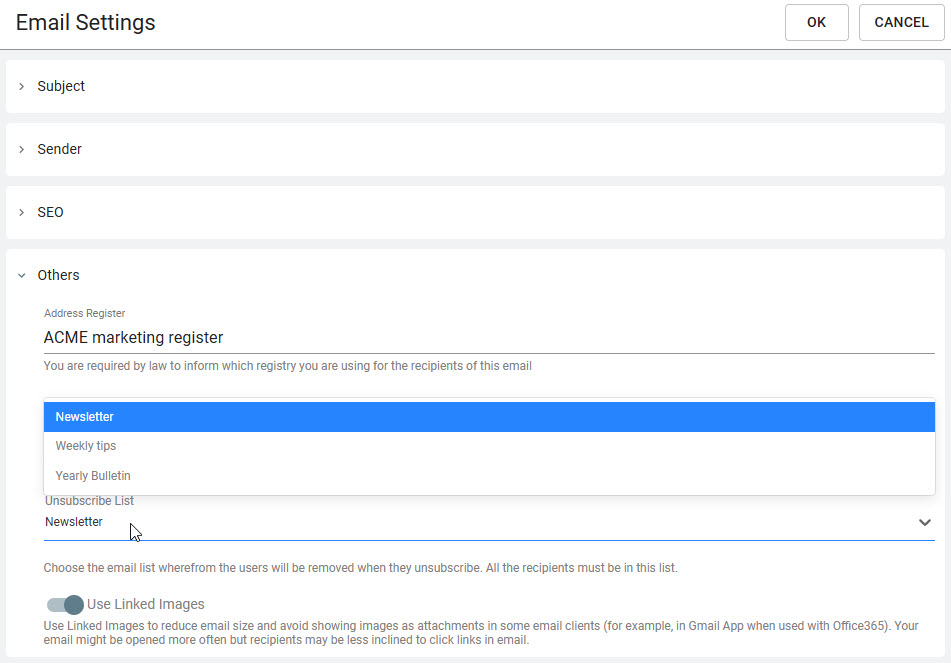 How Unsubscribe Links Work
When an email recipient clicks the Unsubscribe link, a special Unsubscribe web page will open asking the recipient to confirm leaving the email list.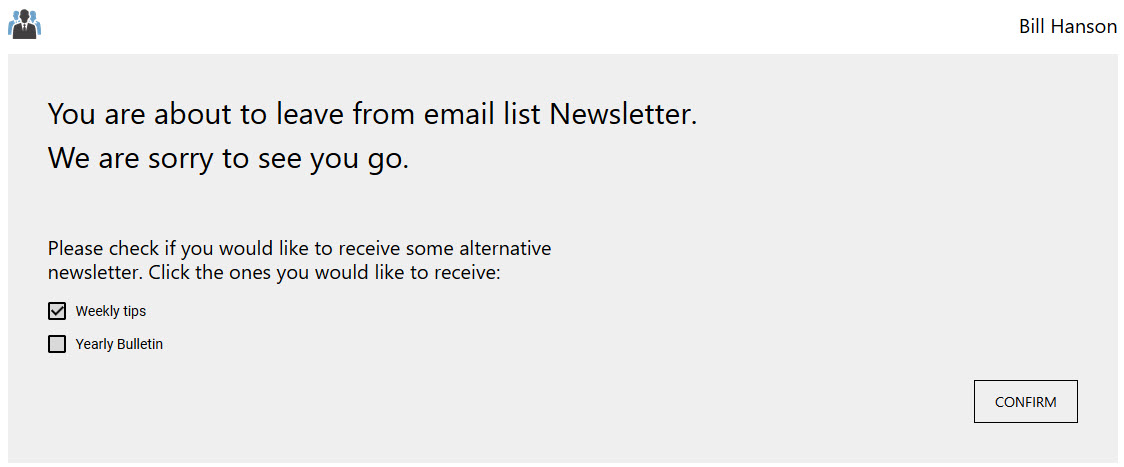 In addition, the Unsubscribe page lists all email lists you have in Vine MA except the ones marked as Hidden. The lists which the recipient is included in will be selected with a checkbox.
If you only have one list in Vine MA ( and it is set as an unsubscribe list for this email) then the page will have no additional lists:

Please note that the list configured for the link in email settings will be visible even if it is marked Hidden. And the whole unsubscribe page will become unavailable if you delete the main list.
When the visitor clicks Confirm, the Vine person of this visitor will be:
Removed from the main unsubscribe list specified in the text.

Added to the lists selected with a check mark.

Removed from the lists which have no check mark.
If all check boxes are cleared on the Unsubscribe page then the email recipient will be added to the "Unsubscribed list".