Downloading and Uploading Campaigns
Downloading Campaigns
You can download a campaign file which then can be uploaded to another organization in Vine MA. All included parts will be copied as well.
To download a campaign, select Download from the menu.
Click OK in the next dialog to save the campaign file: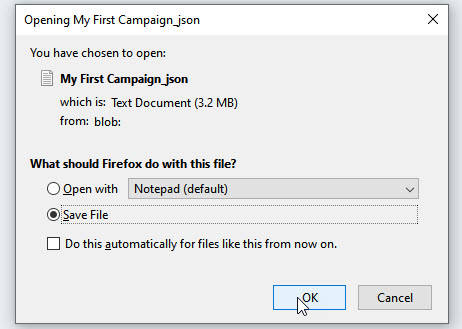 If needed, go to the Downloads folder and move the file to another location.
Uploading Campaigns
To upload a campaign file to your Vine MA:
Click on the Campaigns page.
Browse for the campaign file in the Upload Campaign dialog:
Click Upload to load the campaign to your organization: