Manually Updating Vine
To manually update Vine select Check for Updates from the top left

 menu: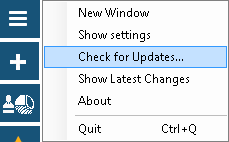 Vine will check from the Vine web site what is the latest version of Vine available:
If your database includes the latest version then Vine will download it and suggest to install: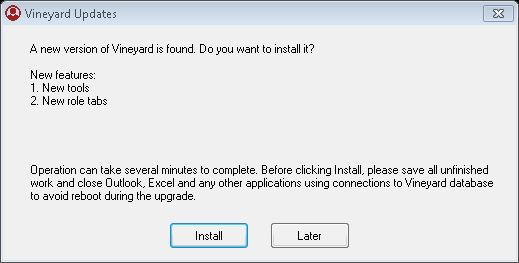 Click Install to update or Later if you do not want to update at this moment.
If your database does not have the latest version then you will be informed about that and asked to contact your administrator. Vine will not be upgraded:

Please note that the automatic upgrade does not include this check and will always upgrade Vine to the version present in your database.