Adding Vine Account in Zapier
Currently, you can only add Vine to Zapier by using a public invitation link from Vine:
Sign up and login at https://zapier.com/ if you haven't yet done that.
Click the invitation link: Vine on Zapier. The following invitation page should appear: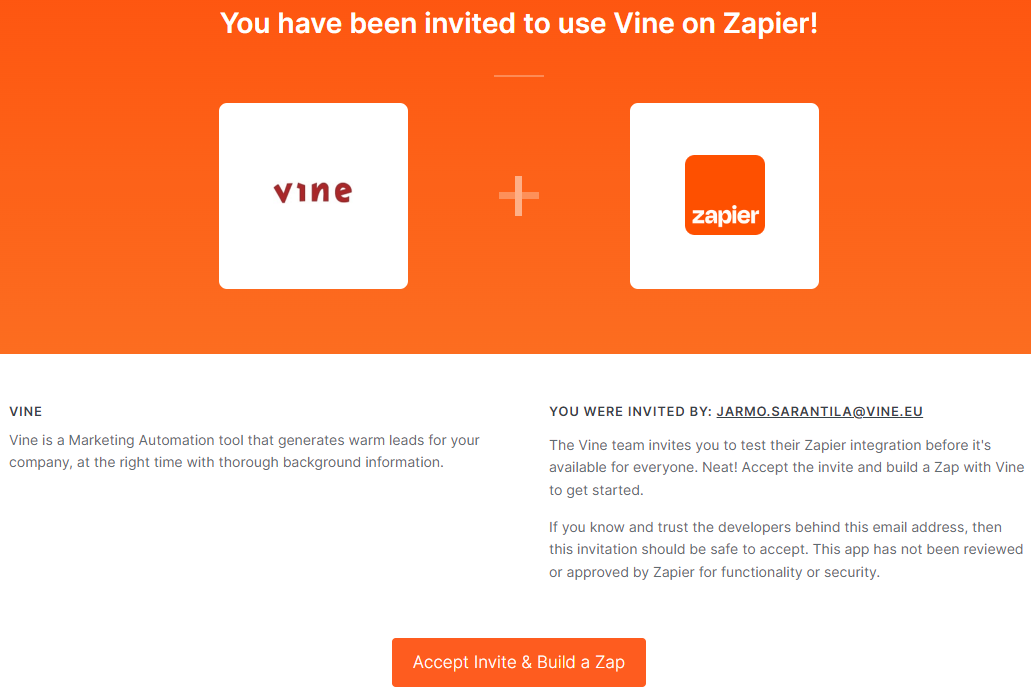 Click Accept Invite & Build a Zap to accept the invitation. Your Zaps page will open:

Click Create Zap. A new zap will be created and its Trigger dialog will open: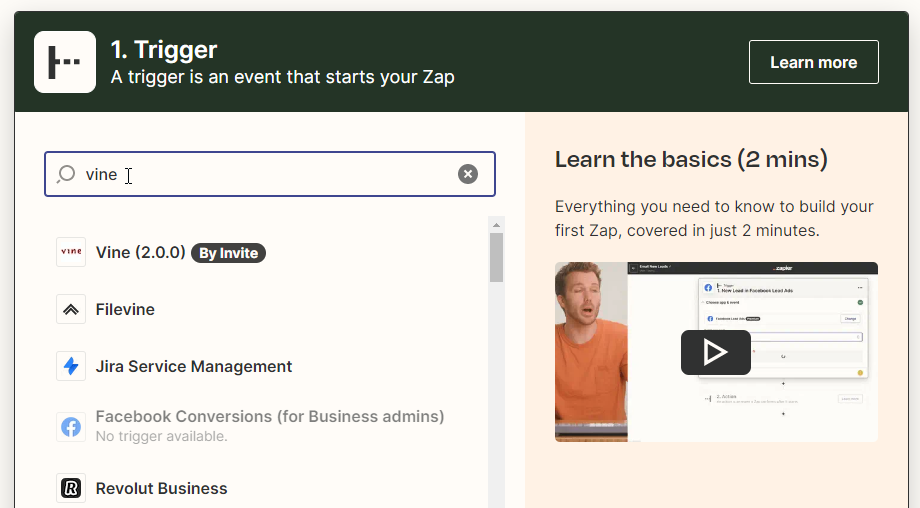 Search for "vine" in the Trigger dialog and then select Vine from the list. (If there are several versions available then please select the latest version of Vine.). The available Vine triggering events will be listed: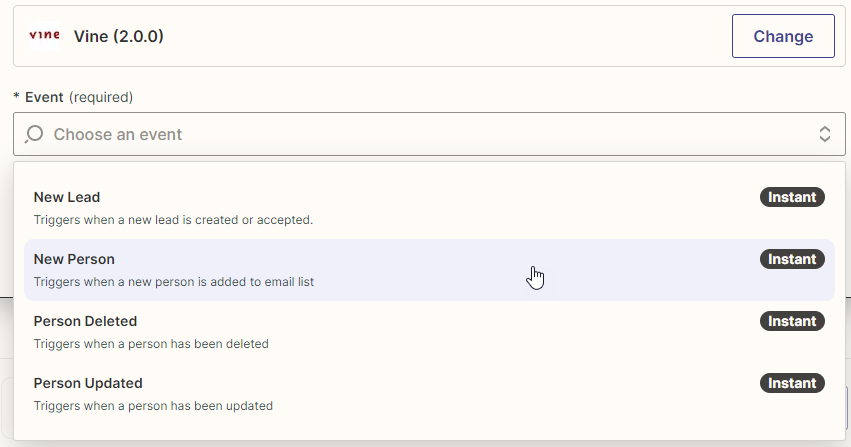 Select the event that you want to trigger your zap and wait until the Continue button will appear: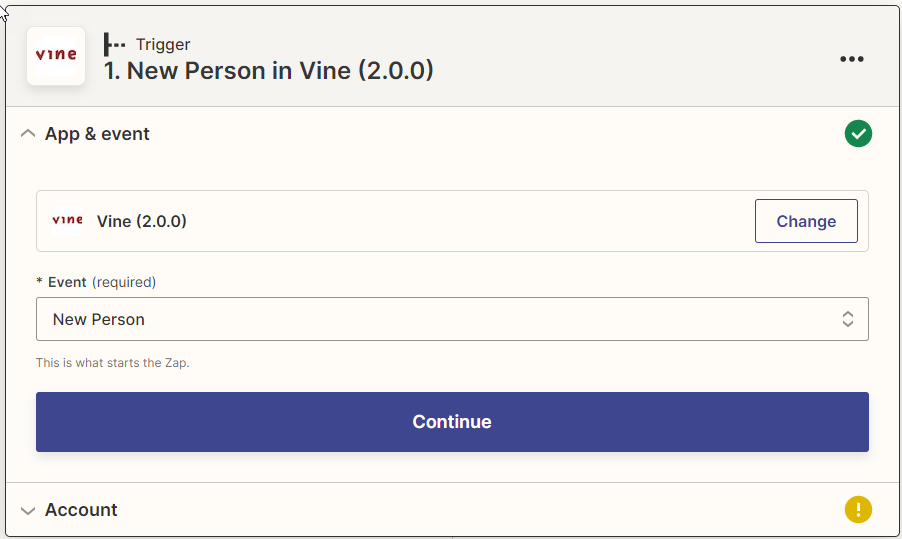 Click Continue and you will be asked to sign in using your Vine account:


Click Sign In. The following dialog will appear.
If you haven't yet copied the Vine Zapier key then please go to Settings>API Keys in Vine MA and click Copy next to the API key you have created earlier.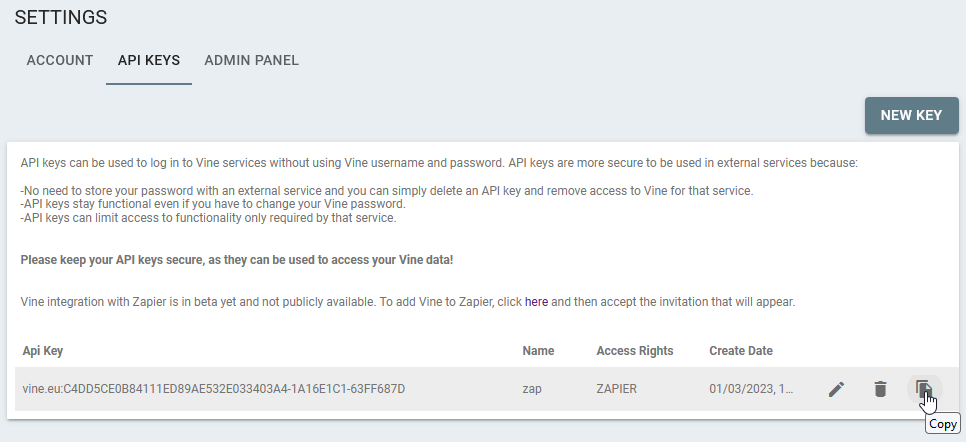 Now please paste the key (for example, using CTRL+V) to give Zapier access to your Vine data: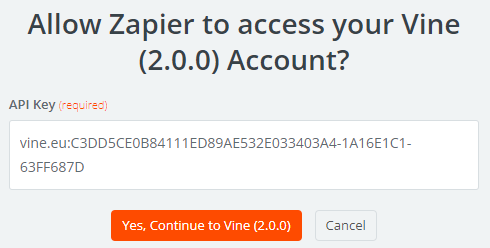 Click Yes,Continue and your Vine account should be connected: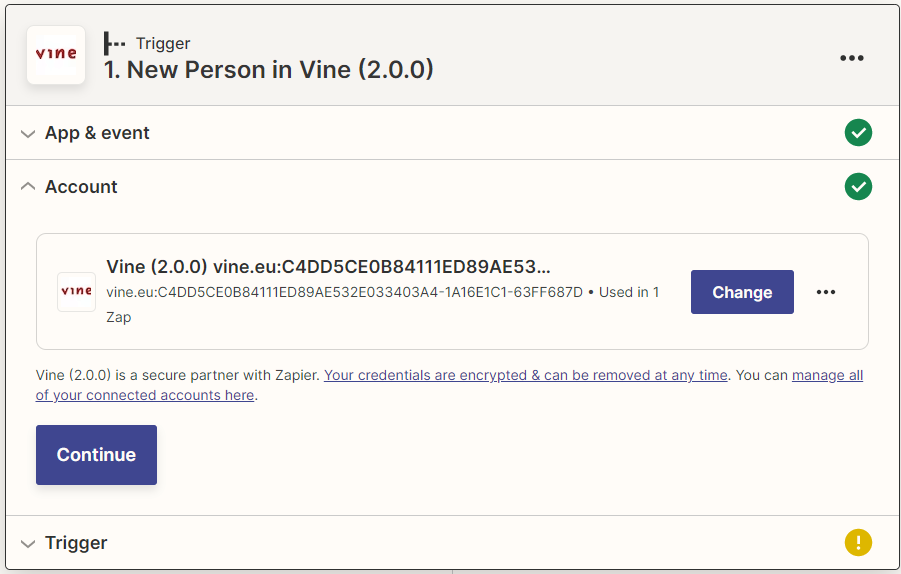 Click Continue to go on with creating your zap.
Please contact Vine Support if you have any issues connecting to Vine from your zap.