Standard Object View
An object's standard view consists of several resizable panes each showing either the data of the object or the data of the connected objects: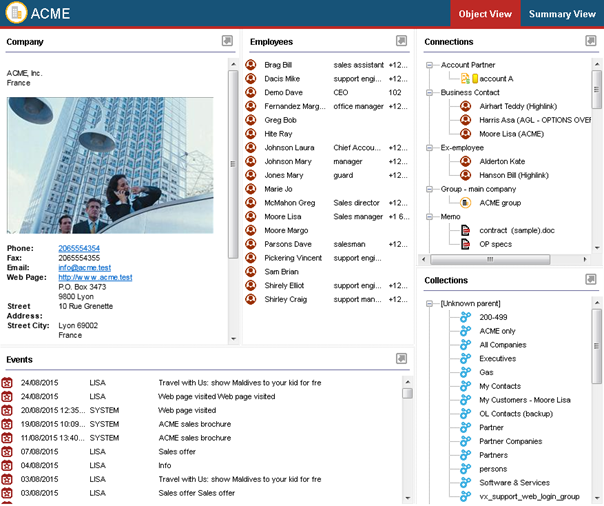 Panes with Connected Objects
Besides the main Information pane, object has other panes which include connections of the object. For example:
The Folders pane contains folders which contain the shown object. The folders are grouped by their parent folders.

The Events pane lists the events connected to the object.

The Connections pane shows other connected objects which are grouped by types of connections.